We can make your next event spectacular.
Whether it's an intimate affair, a formal gala or a state dinner a floral arrangement will add the finishing touch. A little baby's breath, a few lemons or silver balls can make the simple look stunning.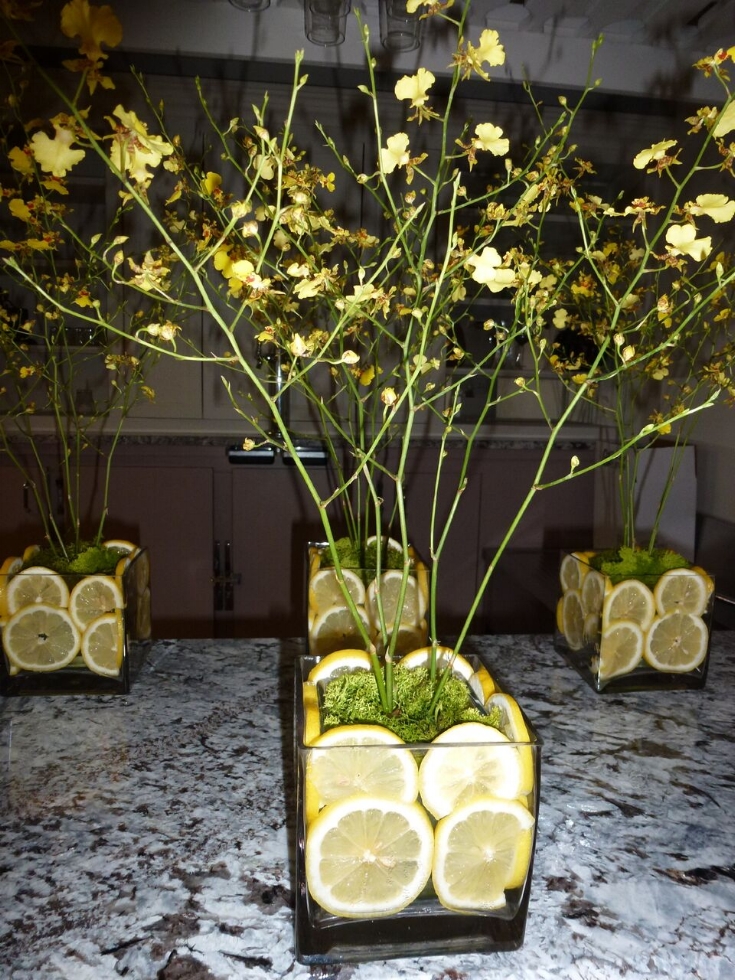 Sliced lemons offer a fresh citrus aroma.